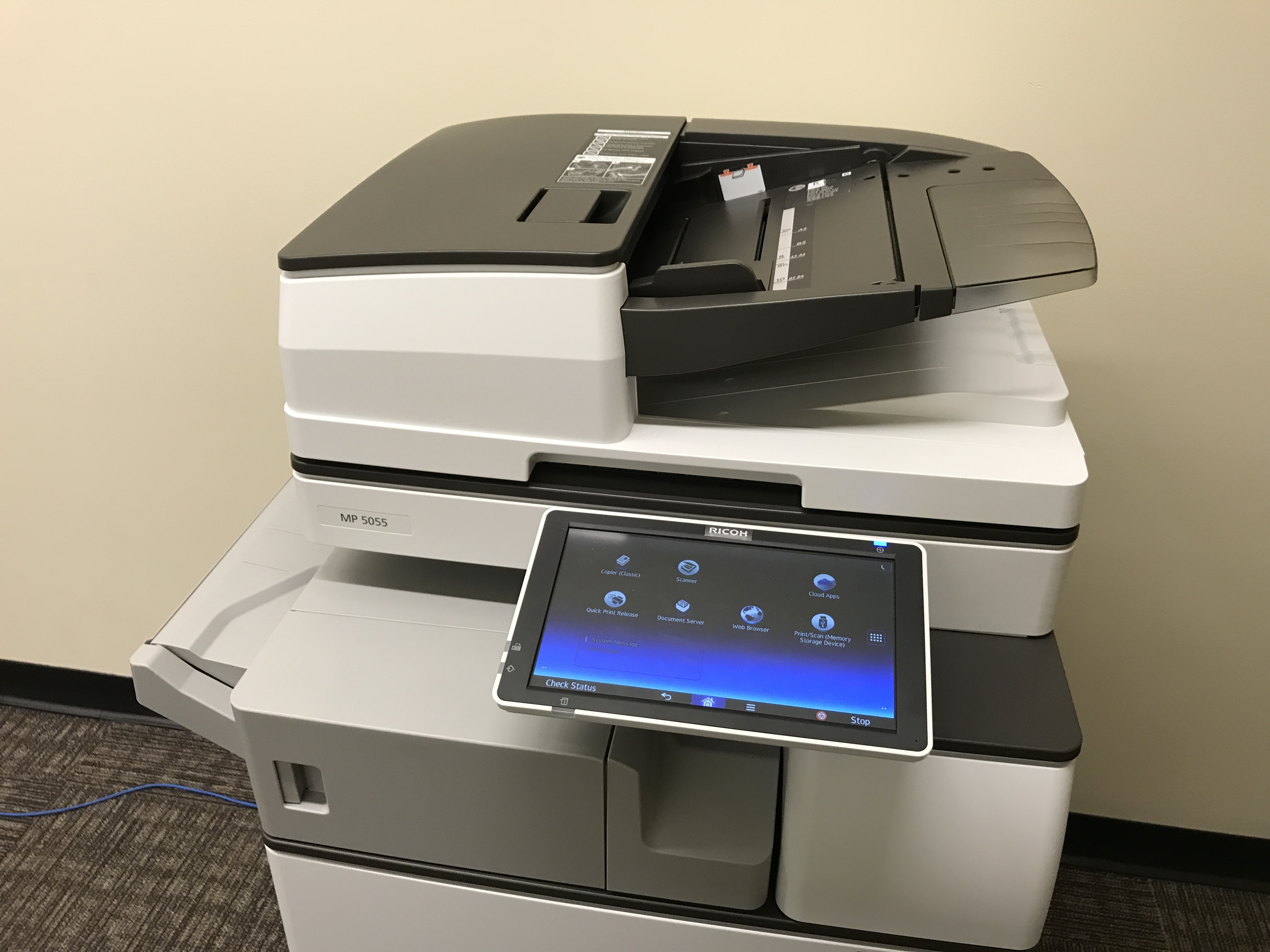 If you own a small business, you must consider buying or lease a copier for your everyday printing needs. The multi-function copier, also known as a multi-function printer, is the right choice. This copier will do all the printing services needed in your office. This kind of copier can perform many tasks. Investing in the best copier is a part of making your business a success. It seems very hard to decide on what copier suits your business. Let me guide you in choosing the best one for you.
Factors to consider when buying a copier.
Before getting a new copier, be it on sale or copier lease, you must consider some things. The lists below will help you in finding the perfect copier that you need.
• Multifunction copier – This copier is very suitable for a small business with a small office area. The printer can do more than copying, printing, fax, and scanning.
• Monochrome or color print – When investing in a copier, you have to ask yourself if you need color printing. If your business deals, more on paperwork, go with the black and white copier. If you need anything other than printing and copying, go with a color option. You cannot tell when you need color print-out, so better invest in a color copier. In this way, you get to save money from buying or leasing another if you need one.
• Paper feed – To achieve a more productive business, look for a machine that has a large paper tray capacity. This will save your time of refilling your machine when printing significant volume or print-outs.
• Cost-saving – A high-end copier comes with a large initial price. Many copier leasing services offer a no down payment policy. With this, you can enjoy the equipment without having to spend a large amount of money. Get a copier that is easy to repair and maintain to save you from maintenance costs.
The best copier for a small office
You already know the different things to ponder when getting a new copier for your small office. Cannot still figure out what to get? See our top five picks below to help you choose the best copier for your business.
1. Xerox Workcentre 6515. If you want a sophisticated laser copier, invest in this one. This is a modest multifunction inkjet copier from Xerox with impressive specifications. Capacity paper tray is large enough to hold 300 sheets of paper. You can print 28 pages per minute, fast enough to finish printing all your paperwork.
2. Canon i-Sensys MF735Cx. Looking for a fast and fully-featured laser copier, this one is good for you. This printer will suit very well for a busy small to medium-scale business. The printer has a deep paper tray that can hold up to 550 sheets of paper. With fast printing of 27 ppm, it keeps your office prints on time.
3. HP Laserjet Pro M428fdw. This is an all-in-one printer that can scan, copy, print, and fax images and documents. The capacity paper tray is 50 sheets that can handle the glossy and plain paper. You can also print through cardstock and labels. The flatbed scanner is excellent for scanning and copying a single sheet. This printer is compatible with Mac and Windows and the latest iOS and Android phones. It can produce 40 pages per minute and offers double-sided printing. This is ideal for businesses who want a fast printer.
4. Lexmark B3340dw Monochrome Laser Printer. This copier has a 1GHz dual-core processor and 256 MB memory that can print or copy as fast as 6.2 seconds. With output up to 40 ppm, this printer provides a fast and dependable performance. The toner can print up to 3,000 pages of output, and the paper tray capacity is 550-sheet to support longer print runs.
5. Kyocera Ecosys P3155dn. If you want cheap laser printing, go for this model. The design of this mono A4 printer lacks a flashy touchscreen and built-in Wi-Fi. Still, it can print very high-quality black and white prints fast and low cost. The paper tray is deep enough to hold a whole ream of paper. The print speed is 55ppm, ideal for use in a small office with high print demands.
Copier Leasing
Many small to medium businesses prefer copier leasing when getting a high-end copier. There are a lot of copiers leasing services in San Jose you can search on the web. One of the major copier leasing service providers in the U.S. is Clear Choice Technical Services. They have been in service for the past 20 years in schools, offices, and businesses.
Copier leasing in San Jose is the number 1 dealer of the high efficient copier at Clear Choice. They have a variety of top picks brand of copier to choose from. The copier leasing services in San Jose provide you technical care. This includes a routine visit of technicians to ensure the efficiency of the copier. They offer a regular supply of toner and consumables for continuous office operation. Copier leasing in San Jose comes with a maintenance service contract. This will ensure you that the copier is of good quality. This will also lessen the probability of getting your copier damaged or unserviceable.
Getting a new copier for your business is a little tricky. There are a lot of factors to consider. The choice is still yours. Every company has its preference. You have to choose what copier suits best for your everyday business needs. You can enjoy the features of the machine without spending a large amount of money. Also, consider contracting with copier leasing services. This will help you save a lot from the cost of a high-end copier. Copier leasing services in San Jose also come with a maintenance contract. You do not have to worry when your machine gets in trouble.