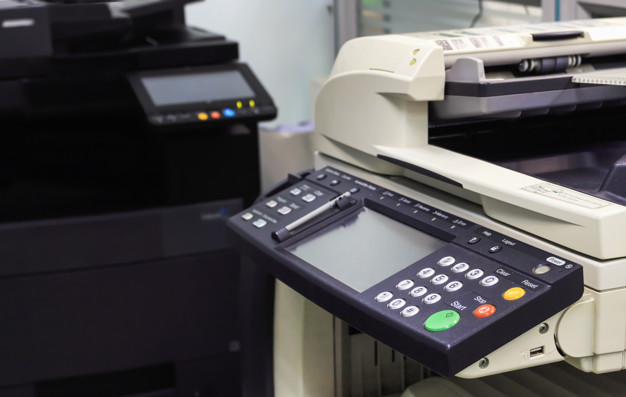 Machines like copiers and printers appeared to be the same for others. The reason behind this was the similarity of their multifunction features. Moreover, due to the advancement of technology, standalone copiers became rarer over time. Because of this, the business must decide wisely when whether they will lease or purchase a copier. They should consider if purchasing will be cost-efficient and economical for their goals. They must also know the details of leasing a copier and the benefits it may entail to a business. Most businesses prefer the latter. In Copier Leasing Services and IT Services San Jose, they always provide their clients with a choice between leasing and purchasing. They give both options a good argument including deals and amounts. Also, they disclosed that most of their clients recommend copier leasing because they claimed that it was cheaper and more effective. For businesses, it is advisable to first check and weigh the benefits of both.

There are few things to remember when you opt for standalone copiers. Keep in mind that there are already multifunction copiers available in the market. It is always best to get a newer model as it is more efficient and faster. MFCs are ideal for law and accounting firms, establishments and businesses which use a large volume of paper almost every day.

Get to know the functions of copiers
Standalone copier function is easy to understand- it simply just copy documents. On the other hand, MFCS can perform different functions like fax, print, and scan. It may also be networked. Businesses prefer this equipment because it does not require manpower and much technical knowledge. In this way, they can maximize the potential of their employees. More sensible and tasks may be accomplished because of this. Also, the use of toner, the equivalent if ink in printers makes it way cheaper than having a printer. You may contact Copier Leasing Services to know more about their copiers and the deals they offer.

Copier lease or purchase?
For companies with large capital, they tend to purchase devices as it may fall under their asset. Little did they know that machines like copiers depreciate over time. It is advisable to first ask some experts and knowledgeable individuals before making a decision. On the other hand, almost half the population thinks first whether the decision they will make is economical. They consider the pros and cons of copier leasing or purchasing. As for small businesses, they lean on copier lease because they do not have a large capital, to begin with. There considered many benefits copier lease might bring. First, they can maximize the machine without shelling out its purchase amount. They may also enjoy using the newer model whenever their lease terminates. It is the favorite perk of many businesses. Another, their payment may be divided depending on their company's capability. They may pay monthly, quarterly, or even annually. Knowing these advantages may help you decide if you need to switch or avail copier leasing now.

Copiers are designed for heavy-duty work. It can also do some functions which a printer cannot do- binding and sorting. A multifunction copier is preferred because of the efficiency it brings to a company. Aside from functioning as a printer, it frees you from using expensive ink. Copier Leasing Services and IT Services in San Jose is always available for consultation and quotations. The company leases and sells copiers to provide potential clients with the option. Knowing first the pros and cons of choosing one over the other is a great factor to see whether it will be cost-efficient to your company or will just bring a large loop in your capital. Leasing must always be preferred when there is a limited budget.

Sources:
https://www.bestoffice.com.au/blog/what%E2%80%99s-difference-between-copier-and-multifunction-printer
https://www.ais-now.com/blog/purchasing-vs.-leasing-a-copier-which-is-best-for-my-business
If your Location is around San Jose, you may visit Copier Lease San Jose and Copier Repair San Jose or call Service Location San Jose (415) 423-0282