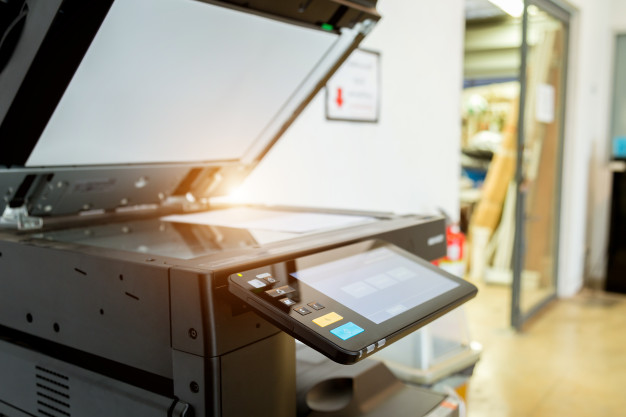 If you wish to lease a copier, knowing what the lease rates are for businesses with better than average credit is important to know as a slight differential in the lease rate factor can add up fast. If your current leasing company is offering a lease rate factor of around .023 for a 5-year lease, then it is important to know that other leasing companies are offering lease rates at .0194. Why is this important? Because on a $10,000 copier that works out to be $29 a month for 5 years and that is around $1,800 difference.

Copier Cost Considerations

The following numbers are the total costs for those wishing to buy a machine outright and those who do not include higher-end production printers. The prices may vary between vendors but these are the typical range.

Copier Equipment and Hardware Costs ($2,500 – $60,000+):

That is a whole lot of money. Luckily enough, most service companies offer lease programs where you can make reasonable payments each month on your office copier. Your hardware is very important to consider. You need to make sure that your copier will be able to keep up with the demands of your business and it is as important a consideration as the price of the copier. It is because if your copier can only handle 100,000 impressions before service, but you need to run around 500,000 impressions per month, you may spend more money on servicing the copier than the upgraded model would have cost you.

A combination of copier model upgrades and additional units can be the solution to a volume problem. Convenience usually factors into the equation but finding a good balance will best serve the needs of your budget.

Features ($200-$2,000):

Once you've picked the copier that can handle the monthly volume of your office, the next step that you need to check is the features of the copier. Making copies is great, but most offices need more than basic copy functions. There is a reason copiers are now technically referred to as multi-function printers and it is because they offer a lot more than one function to users.

Copiers can send emails, scan documents directly to shared folders and edit documents directly from their displays. Some can even intuitively sort individual receipts scanned during the same job, and all offer upgrades to their security.

Service ($0.01-$0.10 per page):

Copier service and IT Service San Jose pricing can differ from dealer to dealer, and even wider from dealer to the manufacturer. The massive difference happens when comparing different machines. It is very possible for smaller and less expensive copiers to ultimately cost more than a larger and more expensive copier.

For example, pretend that you are comparing the overall costs of the two machines that can each meet your business needs. One copier is smaller and less expensive with a monthly lease cost of around $170. The other copier is larger and has faster production speed, and has a monthly cost of around $280. It would make sense to get the cheaper copier if you know it can cover your needs.

Simply put, the smaller copiers breakdown more often, thus causing higher service costs. Vendors usually include service with the per-print costs but your per-print cost will usually be higher with a less efficient machine because the vendor knows that it is going to need service more often. The difference can be hundreds of dollars every month, per copier.

Used or older copiers can also have higher service costs, but there may be significant value in saving on the copier purchased. It all comes down to a business's needs. Make sure that you know how many copies have been made on a used machine before you lease or buy it.

If you need copiers, you can always opt for a copier lease. Copier leasing lets you get the copier of your choice and one that fits your needs. You can contact your local copier leasing services and IT Services San Jose.

If your Location is around San Jose, you may visit Copier Lease San Jose and Copier Repair San Jose or call Service Location San Jose (415) 423-0282